Register Domain Names
Your domain name is you online, so we advise picking a domain name carefully. As a rule of thumb, it should be something catchy to recall or should reflect your firm so that customers can locate you without much hassle online. With us as your domain name registration partner, you can pick from more than 50 domain extensions for your domain name - from the most popular .COM and .NET to country-specific TLDs, like .CO.UK or .DE.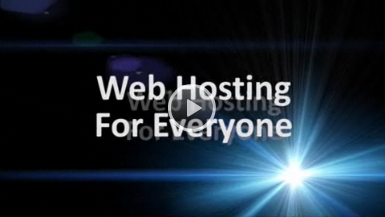 Check your Domain Availability...
Domain Names: Domain Pricing
| TLD | 1 year | 2 years | 3 years | 4 years | 5 years | 6 years | 7 years | 8 years | 9 years | 10 years |
| --- | --- | --- | --- | --- | --- | --- | --- | --- | --- | --- |
| .com | $7.95 | $20.90 | $33.85 | $46.80 | $59.75 | $72.70 | $85.65 | $98.60 | $111.55 | $124.50 |
| .net | $11.95 | $26.90 | $41.85 | $56.80 | $71.75 | $86.70 | $101.65 | $116.60 | $131.55 | $146.50 |
| .org | $11.95 | $26.90 | $41.85 | $56.80 | $71.75 | $86.70 | $101.65 | $116.60 | $131.55 | $146.50 |
| .info | $11.95 | $26.90 | $41.85 | $56.80 | $71.75 | $86.70 | $101.65 | $116.60 | $131.55 | $146.50 |
| .biz | $11.95 | $26.90 | $41.85 | $56.80 | $71.75 | $86.70 | $101.65 | $116.60 | $131.55 | $146.50 |
| .us | $7.95 | $18.90 | $29.85 | $40.80 | $51.75 | $62.70 | $73.65 | $84.60 | $95.55 | $106.50 |
| .uk | $7.95 | $17.90 | $27.85 | $37.80 | $47.75 | $57.70 | $67.65 | $77.60 | $87.55 | $97.50 |
| .co.uk | $7.95 | $17.90 | $27.85 | $37.80 | $47.75 | $57.70 | $67.65 | $77.60 | $87.55 | $97.50 |
| .ie | $21.95 | $43.90 | $65.85 | $87.80 | $109.75 | $131.70 | $153.65 | $175.60 | $197.55 | $219.50 |
| .ca | $18.45 | $36.90 | $55.35 | $73.80 | $92.25 | $110.70 | $129.15 | $147.60 | $166.05 | $184.50 |
| .eu | $7.95 | $17.90 | $27.85 | $37.80 | $47.75 | $57.70 | $67.65 | $77.60 | $87.55 | $97.50 |
| .com.au | - | $27.00 | - | - | - | - | - | - | - | - |
| .site | $25.95 | $51.90 | $77.85 | $103.80 | $129.75 | $155.70 | $181.65 | $207.60 | $233.55 | $259.50 |
| .online | $33.95 | $68.90 | $103.85 | $138.80 | $173.75 | $208.70 | $243.65 | $278.60 | $313.55 | $348.50 |
| .website | $19.95 | $39.90 | $59.85 | $79.80 | $99.75 | $119.70 | $139.65 | $159.60 | $179.55 | $199.50 |
| .space | $20.45 | $40.40 | $60.35 | $80.30 | $100.25 | $120.20 | $140.15 | $160.10 | $180.05 | $200.00 |
| .co | $29.95 | $59.90 | $89.85 | $119.80 | $149.75 | - | - | - | - | - |
| .ae | $40.00 | $80.00 | $120.00 | $160.00 | $200.00 | - | - | - | - | - |
| .qa | $22.45 | $44.90 | $67.35 | $89.80 | $112.25 | - | - | - | - | - |
| .co.za | $16.95 | - | - | - | - | - | - | - | - | - |
| .ru | $7.95 | - | - | - | - | - | - | - | - | - |
| .es | $7.95 | $19.90 | $31.85 | $43.80 | $55.75 | - | - | - | - | - |
| .me | $18.95 | $37.90 | $56.85 | $75.80 | $94.75 | $113.70 | $132.65 | $151.60 | $170.55 | $189.50 |
| .tv | $38.45 | $76.90 | $115.35 | $153.80 | $192.25 | $230.70 | $269.15 | $307.60 | $346.05 | $384.50 |
| .xyz | $12.95 | $25.90 | $38.85 | $51.80 | $64.75 | $77.70 | $90.65 | $103.60 | $116.55 | $129.50 |
| .top | $14.95 | $29.90 | $44.85 | $59.80 | $74.75 | $89.70 | $104.65 | $119.60 | $134.55 | $149.50 |
| .pro | $18.00 | $36.00 | $54.00 | $72.00 | $90.00 | $108.00 | $126.00 | $144.00 | $162.00 | $180.00 |
| .tech | $44.00 | $92.00 | $140.00 | $188.00 | $236.00 | $284.00 | $332.00 | $380.00 | $428.00 | $476.00 |
| .store | $49.00 | $104.00 | $159.00 | $214.00 | $269.00 | $324.00 | $379.00 | $434.00 | $489.00 | $544.00 |
| .company | $9.45 | $18.90 | $28.35 | $37.80 | $47.25 | $56.70 | $66.15 | $75.60 | $85.05 | $94.50 |
| .solutions | $3.99* | $23.44 | $42.89 | $62.34 | $81.79 | $101.24 | $120.69 | $140.14 | $159.59 | $179.04 |
| .services | $5.99* | $34.94 | $63.89 | $92.84 | $121.79 | $150.74 | $179.69 | $208.64 | $237.59 | $266.54 |
| .deals | $29.95 | $59.90 | $89.85 | $119.80 | $149.75 | $179.70 | $209.65 | $239.60 | $269.55 | $299.50 |
| .in | $14.95 | $29.90 | $44.85 | $59.80 | $74.75 | $89.70 | $104.65 | $119.60 | $134.55 | $149.50 |
| .de | $7.95 | - | - | - | - | - | - | - | - | - |
| .it | $7.95 | - | - | - | - | - | - | - | - | - |
| .nl | $7.95 | - | - | - | - | - | - | - | - | - |
| .fr | $7.95 | - | - | - | - | - | - | - | - | - |
| .co.il | $32.45 | - | - | - | - | - | - | - | - | - |
| .ch | $14.95 | - | - | - | - | - | - | - | - | - |
| .se | $19.95 | $39.90 | $59.85 | $79.80 | $99.75 | $119.70 | $139.65 | $159.60 | $179.55 | $199.50 |
| .no | $14.95 | - | - | - | - | - | - | - | - | - |
| .fi | $17.95 | $35.90 | $53.85 | $71.80 | $89.75 | - | - | - | - | - |
| .dk | $29.95 | $59.90 | $89.85 | - | $149.75 | - | - | - | - | - |
| .co.nz | $21.45 | $42.90 | $64.35 | $85.80 | $107.25 | $128.70 | $150.15 | $171.60 | $193.05 | $214.50 |
| .pt | $19.95 | - | $59.85 | - | $99.75 | - | - | - | - | - |
| .pl | $29.95 | $59.90 | $89.85 | - | - | - | - | - | - | - |
| .gr | - | $28.00 | - | - | - | - | - | - | - | - |
| .ph | $60.00* | $138.00 | - | - | $372.00 | - | - | - | - | $762.00 |
| .jp | $40.00 | - | - | - | - | - | - | - | - | - |
| .club | $17.95 | $35.90 | $53.85 | $71.80 | $89.75 | $107.70 | $125.65 | $143.60 | $161.55 | $179.50 |
| .party | $31.95 | $63.90 | $95.85 | $127.80 | $159.75 | $191.70 | $223.65 | $255.60 | $287.55 | $319.50 |
| .fun | $20.95 | $41.90 | $62.85 | $83.80 | $104.75 | $125.70 | $146.65 | $167.60 | $188.55 | $209.50 |
| .press | $61.00 | $125.95 | $190.90 | $255.85 | $320.80 | $385.75 | $450.70 | $515.65 | $580.60 | $645.55 |
| .news | $5.99* | $27.94 | $49.89 | $71.84 | $93.79 | $115.74 | $137.69 | $159.64 | $181.59 | $203.54 |
| .name | $12.95 | $25.90 | $38.85 | $51.80 | $64.75 | $77.70 | $90.65 | $103.60 | $116.55 | $129.50 |
| .mobi | $21.95 | $43.90 | $65.85 | $87.80 | $109.75 | $131.70 | $153.65 | $175.60 | $197.55 | $219.50 |
| .guru | $3.49* | $33.44 | $63.39 | $93.34 | $123.29 | $153.24 | $183.19 | $213.14 | $243.09 | $273.04 |
| .ninja | $6.99* | $26.44 | $45.89 | $65.34 | $84.79 | $104.24 | $123.69 | $143.14 | $162.59 | $182.04 |
| .family | $23.95 | $47.90 | $71.85 | $95.80 | $119.75 | $143.70 | $167.65 | $191.60 | $215.55 | $239.50 |
| .cc | $24.45 | $48.90 | $73.35 | $97.80 | $122.25 | $146.70 | $171.15 | $195.60 | $220.05 | $244.50 |
| .ws | $30.95 | $61.90 | $92.85 | $123.80 | $154.75 | $185.70 | $216.65 | $247.60 | $278.55 | $309.50 |
| .be | $7.95 | - | - | - | - | - | - | - | - | - |
| .mx | $55.45 | $110.90 | $166.35 | $221.80 | $277.25 | - | - | - | - | - |
| .com.mx | $55.45 | $110.90 | $166.35 | $221.80 | $277.25 | - | - | - | - | - |
| .org.uk | $7.95 | $17.90 | $27.85 | $37.80 | $47.75 | $57.70 | $67.65 | $77.60 | $87.55 | $97.50 |
| .me.uk | $7.95 | $17.90 | $27.85 | $37.80 | $47.75 | $57.70 | $67.65 | $77.60 | $87.55 | $97.50 |
| .net.au | - | $29.00 | - | - | - | - | - | - | - | - |
| .org.au | - | $37.00 | - | - | - | - | - | - | - | - |
| .at | $16.95 | - | - | - | - | - | - | - | - | - |
| .nu | $19.95 | $39.90 | $59.85 | $79.80 | $99.75 | $119.70 | $139.65 | $159.60 | $179.55 | $199.50 |
| .asia | $17.95 | $35.90 | $53.85 | $71.80 | $89.75 | $107.70 | $125.65 | $143.60 | $161.55 | $179.50 |
| .net.nz | $21.45 | $42.90 | $64.35 | $85.80 | $107.25 | $128.70 | $150.15 | $171.60 | $193.05 | $214.50 |
| .org.nz | $21.45 | $42.90 | $64.35 | $85.80 | $107.25 | $128.70 | $150.15 | $171.60 | $193.05 | $214.50 |
| .cn | $7.95 | $19.90 | $31.85 | $43.80 | $55.75 | $67.70 | $79.65 | $91.60 | $103.55 | $115.50 |
| .com.cn | $7.95 | $19.90 | $31.85 | $43.80 | $55.75 | $67.70 | $79.65 | $91.60 | $103.55 | $115.50 |
| .net.cn | $7.95 | $19.90 | $31.85 | $43.80 | $55.75 | $67.70 | $79.65 | $91.60 | $103.55 | $115.50 |
| .org.cn | $7.95 | $19.90 | $31.85 | $43.80 | $55.75 | $67.70 | $79.65 | $91.60 | $103.55 | $115.50 |
| .tw | $37.95 | $75.90 | $113.85 | $151.80 | $189.75 | $227.70 | $265.65 | $303.60 | $341.55 | $379.50 |
| .com.tw | $37.95 | $75.90 | $113.85 | $151.80 | $189.75 | $227.70 | $265.65 | $303.60 | $341.55 | $379.50 |
| .host | $77.00 | $154.00 | $231.00 | $308.00 | $385.00 | $462.00 | $539.00 | $616.00 | $693.00 | $770.00 |
* the price is valid for 1-year registrations only
| TLD | 1 year | 2 years | 3 years | 4 years | 5 years | 6 years | 7 years | 8 years | 9 years | 10 years |
| --- | --- | --- | --- | --- | --- | --- | --- | --- | --- | --- |
| .com | $12.95 | $25.90 | $38.85 | $51.80 | $64.75 | $77.70 | $90.65 | $103.60 | $116.55 | $129.50 |
| .net | $14.95 | $29.90 | $44.85 | $59.80 | $74.75 | $89.70 | $104.65 | $119.60 | $134.55 | $149.50 |
| .org | $14.95 | $29.90 | $44.85 | $59.80 | $74.75 | $89.70 | $104.65 | $119.60 | $134.55 | $149.50 |
| .info | $14.95 | $29.90 | $44.85 | $59.80 | $74.75 | $89.70 | $104.65 | $119.60 | $134.55 | $149.50 |
| .biz | $14.95 | $29.90 | $44.85 | $59.80 | $74.75 | $89.70 | $104.65 | $119.60 | $134.55 | $149.50 |
| .us | $10.95 | $21.90 | $32.85 | $43.80 | $54.75 | $65.70 | $76.65 | $87.60 | $98.55 | $109.50 |
| .uk | $9.95 | $19.90 | $29.85 | $39.80 | $49.75 | $59.70 | $69.65 | $79.60 | $89.55 | $99.50 |
| .co.uk | $9.95 | $19.90 | $29.85 | $39.80 | $49.75 | $59.70 | $69.65 | $79.60 | $89.55 | $99.50 |
| .ie | $21.95 | $43.90 | $65.85 | $87.80 | $109.75 | $131.70 | $153.65 | $175.60 | $197.55 | $219.50 |
| .ca | $18.45 | $36.90 | $55.35 | $73.80 | $92.25 | $110.70 | $129.15 | $147.60 | $166.05 | $184.50 |
| .eu | $9.95 | $19.90 | $29.85 | $39.80 | $49.75 | $59.70 | $69.65 | $79.60 | $89.55 | $99.50 |
| .com.au | - | $27.00 | - | - | - | - | - | - | - | - |
| .site | $25.95 | $51.90 | $77.85 | $103.80 | $129.75 | $155.70 | $181.65 | $207.60 | $233.55 | $259.50 |
| .online | $34.95 | $69.90 | $104.85 | $139.80 | $174.75 | $209.70 | $244.65 | $279.60 | $314.55 | $349.50 |
| .website | $19.95 | $39.90 | $59.85 | $79.80 | $99.75 | $119.70 | $139.65 | $159.60 | $179.55 | $199.50 |
| .space | $19.95 | $39.90 | $59.85 | $79.80 | $99.75 | $119.70 | $139.65 | $159.60 | $179.55 | $199.50 |
| .co | $29.95 | $59.90 | $89.85 | $119.80 | $149.75 | - | - | - | - | - |
| .ae | $40.00 | $80.00 | $120.00 | $160.00 | $200.00 | - | - | - | - | - |
| .qa | $22.45 | $44.90 | $67.35 | $89.80 | $112.25 | - | - | - | - | - |
| .co.za | $16.95 | - | - | - | - | - | - | - | - | - |
| .ru | $8.95 | - | - | - | - | - | - | - | - | - |
| .es | $11.95 | $23.90 | $35.85 | $47.80 | $59.75 | - | - | - | - | - |
| .me | $18.95 | $37.90 | $56.85 | $75.80 | $94.75 | $113.70 | $132.65 | $151.60 | $170.55 | $189.50 |
| .tv | $38.45 | $76.90 | $115.35 | $153.80 | $192.25 | $230.70 | $269.15 | $307.60 | $346.05 | $384.50 |
| .xyz | $12.95 | $25.90 | $38.85 | $51.80 | $64.75 | $77.70 | $90.65 | $103.60 | $116.55 | $129.50 |
| .top | $14.95 | $29.90 | $44.85 | $59.80 | $74.75 | $89.70 | $104.65 | $119.60 | $134.55 | $149.50 |
| .pro | $18.00 | $36.00 | $54.00 | $72.00 | $90.00 | $108.00 | $126.00 | $144.00 | $162.00 | $180.00 |
| .tech | $48.00 | $96.00 | $144.00 | $192.00 | $240.00 | $288.00 | $336.00 | $384.00 | $432.00 | $480.00 |
| .store | $55.00 | $110.00 | $165.00 | $220.00 | $275.00 | $330.00 | $385.00 | $440.00 | $495.00 | $550.00 |
| .company | $9.45 | $18.90 | $28.35 | $37.80 | $47.25 | $56.70 | $66.15 | $75.60 | $85.05 | $94.50 |
| .solutions | $3.99* | $23.44 | $42.89 | $62.34 | $81.79 | $101.24 | $120.69 | $140.14 | $159.59 | $179.04 |
| .services | $5.99* | $34.94 | $63.89 | $92.84 | $121.79 | $150.74 | $179.69 | $208.64 | $237.59 | $266.54 |
| .deals | $29.95 | $59.90 | $89.85 | $119.80 | $149.75 | $179.70 | $209.65 | $239.60 | $269.55 | $299.50 |
| .in | $14.95 | $29.90 | $44.85 | $59.80 | $74.75 | $89.70 | $104.65 | $119.60 | $134.55 | $149.50 |
| .de | $11.95 | - | - | - | - | - | - | - | - | - |
| .it | $11.95 | - | - | - | - | - | - | - | - | - |
| .nl | $12.95 | - | - | - | - | - | - | - | - | - |
| .fr | $12.95 | - | - | - | - | - | - | - | - | - |
| .co.il | $32.45 | - | - | - | - | - | - | - | - | - |
| .ch | $14.95 | - | - | - | - | - | - | - | - | - |
| .se | $19.95 | $39.90 | $59.85 | $79.80 | $99.75 | $119.70 | $139.65 | $159.60 | $179.55 | $199.50 |
| .no | $14.95 | - | - | - | - | - | - | - | - | - |
| .fi | $17.95 | $35.90 | $53.85 | $71.80 | $89.75 | - | - | - | - | - |
| .dk | $29.95 | $59.90 | $89.85 | - | $149.75 | - | - | - | - | - |
| .co.nz | $21.45 | $42.90 | $64.35 | $85.80 | $107.25 | $128.70 | $150.15 | $171.60 | $193.05 | $214.50 |
| .pt | $19.95 | - | $59.85 | - | $99.75 | - | - | - | - | - |
| .pl | $29.95 | $59.90 | $89.85 | - | - | - | - | - | - | - |
| .gr | - | $28.00 | - | - | - | - | - | - | - | - |
| .ph | $60.00* | $138.00 | - | - | $372.00 | - | - | - | - | $762.00 |
| .jp | $40.00 | - | - | - | - | - | - | - | - | - |
| .club | $17.95 | $35.90 | $53.85 | $71.80 | $89.75 | $107.70 | $125.65 | $143.60 | $161.55 | $179.50 |
| .party | $31.95 | $63.90 | $95.85 | $127.80 | $159.75 | $191.70 | $223.65 | $255.60 | $287.55 | $319.50 |
| .fun | $20.95 | $41.90 | $62.85 | $83.80 | $104.75 | $125.70 | $146.65 | $167.60 | $188.55 | $209.50 |
| .press | $64.95 | $129.90 | $194.85 | $259.80 | $324.75 | $389.70 | $454.65 | $519.60 | $584.55 | $649.50 |
| .news | $5.99* | $27.94 | $49.89 | $71.84 | $93.79 | $115.74 | $137.69 | $159.64 | $181.59 | $203.54 |
| .name | $12.95 | $25.90 | $38.85 | $51.80 | $64.75 | $77.70 | $90.65 | $103.60 | $116.55 | $129.50 |
| .mobi | $21.95 | $43.90 | $65.85 | $87.80 | $109.75 | $131.70 | $153.65 | $175.60 | $197.55 | $219.50 |
| .guru | $3.49* | $33.44 | $63.39 | $93.34 | $123.29 | $153.24 | $183.19 | $213.14 | $243.09 | $273.04 |
| .ninja | $6.99* | $26.44 | $45.89 | $65.34 | $84.79 | $104.24 | $123.69 | $143.14 | $162.59 | $182.04 |
| .family | $23.95 | $47.90 | $71.85 | $95.80 | $119.75 | $143.70 | $167.65 | $191.60 | $215.55 | $239.50 |
| .cc | $24.45 | $48.90 | $73.35 | $97.80 | $122.25 | $146.70 | $171.15 | $195.60 | $220.05 | $244.50 |
| .ws | $30.95 | $61.90 | $92.85 | $123.80 | $154.75 | $185.70 | $216.65 | $247.60 | $278.55 | $309.50 |
| .be | $11.95 | - | - | - | - | - | - | - | - | - |
| .mx | $55.45 | $110.90 | $166.35 | $221.80 | $277.25 | - | - | - | - | - |
| .com.mx | $55.45 | $110.90 | $166.35 | $221.80 | $277.25 | - | - | - | - | - |
| .org.uk | $9.95 | $19.90 | $29.85 | $39.80 | $49.75 | $59.70 | $69.65 | $79.60 | $89.55 | $99.50 |
| .me.uk | $9.95 | $19.90 | $29.85 | $39.80 | $49.75 | $59.70 | $69.65 | $79.60 | $89.55 | $99.50 |
| .net.au | - | $29.00 | - | - | - | - | - | - | - | - |
| .org.au | - | $37.00 | - | - | - | - | - | - | - | - |
| .at | $16.95 | - | - | - | - | - | - | - | - | - |
| .nu | $19.95 | $39.90 | $59.85 | $79.80 | $99.75 | $119.70 | $139.65 | $159.60 | $179.55 | $199.50 |
| .asia | $17.95 | $35.90 | $53.85 | $71.80 | $89.75 | $107.70 | $125.65 | $143.60 | $161.55 | $179.50 |
| .net.nz | $21.45 | $42.90 | $64.35 | $85.80 | $107.25 | $128.70 | $150.15 | $171.60 | $193.05 | $214.50 |
| .org.nz | $21.45 | $42.90 | $64.35 | $85.80 | $107.25 | $128.70 | $150.15 | $171.60 | $193.05 | $214.50 |
| .cn | $11.95 | $23.90 | $35.85 | $47.80 | $59.75 | $71.70 | $83.65 | $95.60 | $107.55 | $119.50 |
| .com.cn | $11.95 | $23.90 | $35.85 | $47.80 | $59.75 | $71.70 | $83.65 | $95.60 | $107.55 | $119.50 |
| .net.cn | $11.95 | $23.90 | $35.85 | $47.80 | $59.75 | $71.70 | $83.65 | $95.60 | $107.55 | $119.50 |
| .org.cn | $11.95 | $23.90 | $35.85 | $47.80 | $59.75 | $71.70 | $83.65 | $95.60 | $107.55 | $119.50 |
| .tw | $37.95 | $75.90 | $113.85 | $151.80 | $189.75 | $227.70 | $265.65 | $303.60 | $341.55 | $379.50 |
| .com.tw | $37.95 | $75.90 | $113.85 | $151.80 | $189.75 | $227.70 | $265.65 | $303.60 | $341.55 | $379.50 |
| .host | $77.00 | $154.00 | $231.00 | $308.00 | $385.00 | $462.00 | $539.00 | $616.00 | $693.00 | $770.00 |
* the price is valid for 1-year registrations only
| TLD | Registrar-Lock | Transfers | Edit WHOIS | ID Protect | Registration Period | Single registration/transfer |
| --- | --- | --- | --- | --- | --- | --- |
| .com | yes | yes(EPP) | yes | yes | 1-10 yrs | |
| .net | yes | yes(EPP) | yes | yes | 1-10 yrs | |
| .org | yes | yes(EPP) | yes | yes | 1-10 yrs | |
| .info | yes | yes(EPP) | yes | yes | 1-10 yrs | |
| .biz | yes | yes(EPP) | yes | yes | 1-10 yrs | |
| .us | yes | yes(EPP) | yes | no | 1-10 yrs | |
| .uk | no | yes | yes | no | 1-10 yrs | |
| .co.uk | no | yes | yes | no | 1-10 yrs | |
| .ie | no | yes(EPP) | yes | no | 1-10 yrs | |
| .ca | yes | yes(EPP) | yes | no | 1-10 yrs | |
| .eu | no | yes(EPP) | yes | no | 1-10 yrs | |
| .com.au | no | yes(EPP) | yes | no | 2 yrs | (2 yrs) |
| .site | yes | yes(EPP) | yes | yes | 1-10 yrs | |
| .online | yes | yes(EPP) | yes | yes | 1-10 yrs | |
| .website | yes | yes(EPP) | yes | yes | 1-10 yrs | |
| .space | yes | yes(EPP) | yes | yes | 1-10 yrs | |
| .co | yes | yes(EPP) | yes | yes | 1-5 yrs | |
| .ae | no | yes(EPP) | yes | no | 1-5 yrs | |
| .qa | no | yes(EPP) | yes | no | 1-5 yrs | |
| .co.za | no | yes | yes | no | 1 yr | |
| .ru | no | yes | no | no | 1 yr | |
| .es | no | yes | yes | no | 1-5 yrs | |
| .me | yes | yes(EPP) | yes | yes | 1-10 yrs | |
| .tv | yes | yes(EPP) | yes | yes | 1-10 yrs | |
| .xyz | no | yes(EPP) | yes | yes | 1-10 yrs | |
| .top | yes | yes(EPP) | yes | yes | 1-10 yrs | |
| .pro | yes | yes(EPP) | yes | no | 1-10 yrs | |
| .tech | yes | yes(EPP) | yes | yes | 1-10 yrs | |
| .store | yes | yes(EPP) | yes | yes | 1-10 yrs | |
| .company | yes | yes(EPP) | yes | yes | 1-10 yrs | |
| .solutions | yes | yes(EPP) | yes | yes | 1-10 yrs | |
| .services | yes | yes(EPP) | yes | yes | 1-10 yrs | |
| .deals | no | yes(EPP) | yes | yes | 1-10 yrs | |
| .in | yes | yes(EPP) | yes | no | 1-10 yrs | |
| .de | no | yes(EPP) | yes | no | 1 yr | |
| .it | yes | yes(EPP) | yes | no | 1 yr | |
| .nl | no | yes(EPP) | yes | no | 1 yr | |
| .fr | no | yes(EPP) | yes | no | 1 yr | |
| .co.il | no | yes(EPP) | yes | no | 1 yr | |
| .ch | no | yes(EPP) | yes | no | 1 yr | |
| .se | no | yes(EPP) | yes | no | 1-10 yrs | |
| .no | no | yes(EPP) | yes | no | 1 yr | |
| .fi | no | yes(EPP) | yes | no | 1-5 yrs | |
| .dk | no | yes(EPP) | yes | no | 1-5 yrs | |
| .co.nz | no | yes(EPP) | yes | no | 1-10 yrs | |
| .pt | no | yes(EPP) | yes | no | 1-5 yrs | |
| .pl | no | yes(EPP) | yes | no | 1-3 yrs | |
| .gr | no | yes(EPP) | yes | no | 2 yrs | (2 yrs) |
| .ph | yes | yes | yes | no | 1-10 yrs | |
| .jp | no | yes | yes | no | 1 yr | |
| .club | yes | yes(EPP) | yes | yes | 1-10 yrs | |
| .party | yes | yes(EPP) | yes | yes | 1-10 yrs | |
| .fun | yes | yes(EPP) | yes | yes | 1-10 yrs | |
| .press | yes | yes(EPP) | yes | yes | 1-10 yrs | |
| .news | no | yes(EPP) | yes | yes | 1-10 yrs | |
| .name | yes | yes(EPP) | yes | no | 1-10 yrs | |
| .mobi | yes | yes(EPP) | yes | no | 1-10 yrs | |
| .guru | no | yes(EPP) | yes | yes | 1-10 yrs | |
| .ninja | no | yes(EPP) | yes | yes | 1-10 yrs | |
| .family | no | yes(EPP) | yes | yes | 1-10 yrs | |
| .cc | yes | yes(EPP) | yes | yes | 1-10 yrs | |
| .ws | yes | yes(EPP) | yes | no | 1-10 yrs | |
| .be | yes | yes(EPP) | no | no | 1 yr | |
| .mx | no | yes(EPP) | yes | no | 1-5 yrs | |
| .com.mx | no | yes(EPP) | yes | no | 1-5 yrs | |
| .org.uk | no | yes | yes | no | 1-10 yrs | |
| .me.uk | no | yes | yes | no | 1-10 yrs | |
| .net.au | no | yes(EPP) | yes | no | 2 yrs | (2 yrs) |
| .org.au | no | yes(EPP) | yes | no | 2 yrs | (2 yrs) |
| .at | no | yes(EPP) | yes | no | 1 yr | |
| .nu | no | yes(EPP) | yes | no | 1-10 yrs | |
| .asia | yes | yes | yes | no | 1-10 yrs | |
| .net.nz | no | yes(EPP) | yes | no | 1-10 yrs | |
| .org.nz | no | yes(EPP) | yes | no | 1-10 yrs | |
| .cn | no | yes(EPP) | yes | no | 1-10 yrs | |
| .com.cn | no | yes(EPP) | yes | no | 1-10 yrs | |
| .net.cn | no | yes(EPP) | yes | no | 1-10 yrs | |
| .org.cn | no | yes(EPP) | yes | no | 1-10 yrs | |
| .tw | no | yes(EPP) | yes | no | 1-10 yrs | |
| .com.tw | no | yes(EPP) | yes | no | 1-10 yrs | |
| .host | yes | yes(EPP) | yes | yes | 1-10 yrs | |